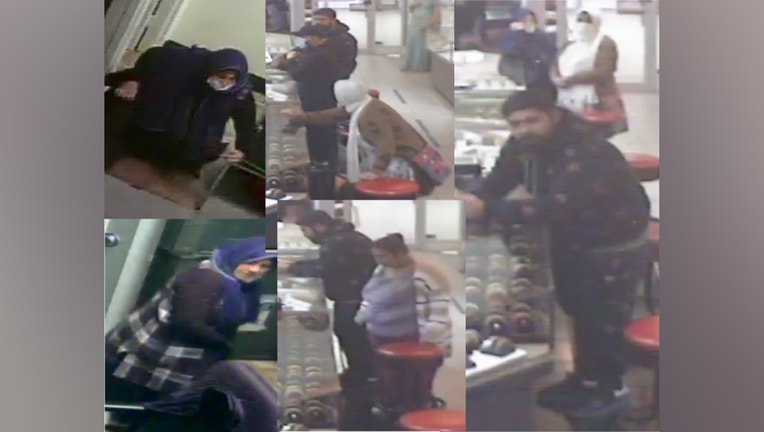 FALLS CHURCH, Va. – Police in Virginia are asking for help finding several suspects accused of stealing hundreds of thousands of dollars worth of jewelry from a store in Falls Church.
According to the City of Falls Church Police, the incident happened around 1:45 p.m. on Friday, March 10 at Tri State Jewelers, located at 110 W Broad Street.
Investigators say that two men and three women entered the store, and while inside, the men kept the store's employees busy as the women walked around the store.
During this time, police say, one of the women crawled to the store's back room and stole about $500,000 worth of jewelry.
Police say the woman was wearing a purple dress with a white checkered design and a blue headscarf at the time of the incident.
Investigators released the following photos of the suspects involved:
(PHOTO: City of Falls Church Police)
Anyone with information is asked to call 703-248-5284.